Upcoming Thompson Hotel in downtown Austin to include rental apartments, restaurant from Chicago-based group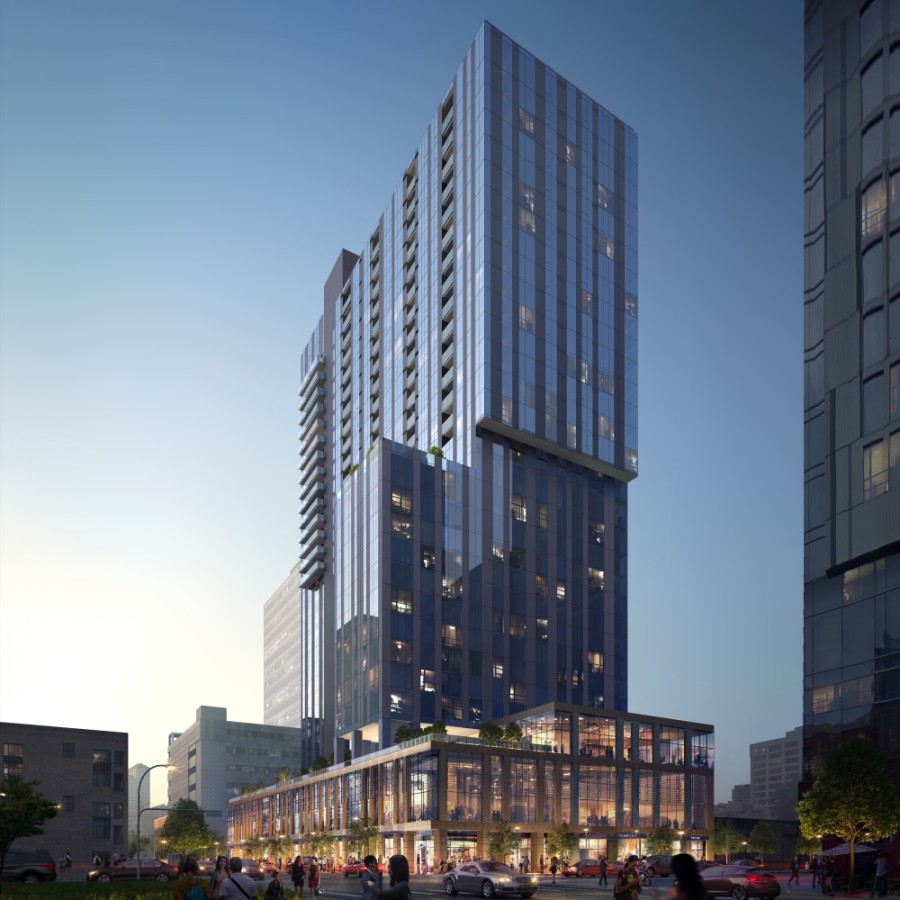 Sienna at the Thompson will include 331 rental apartments on floors 15 through 31 of the Thompson Hotel, under construction in downtown Austin. (Courtesy of Magellan Development Group)
More details were released in May on the upcoming Thompson Hotel, which is slated to open at 506 San Jacinto St., Austin at the end of the summer.
The Sienna at the Thompson will offer 331 rental apartments from floors 15 to 31 of the building covering 770,053 square feet at 501 Brazos St., Austin.
The project comes from Chicago-based Magellan Development Group, according to a press release, in partnership with BLG Capital Advisors, Geolo Capital and Wanxiang America Real Estate Group. The residences will be a mix of one, one and two bedroom junior units. The average monthly rent will be $ 2,636, according to the release.
Meanwhile, Chicago's Land and Sea Department will also be opening a new restaurant on the hotel's fourth floor. The group's restaurants include Longman & Eagle, Parson's Chicken & Fish, Lost Lake and several concepts within the Chicago Athletic Association hotel.
Previously, it was announced that Mashama Bailey and Johno Morisano would bring their Savannah-based restaurant The Gray to the hotel with dinner and a market. www.thompsonhotels.com