Leading New York Landlords Invest in Doorkee Apartment Rental Platform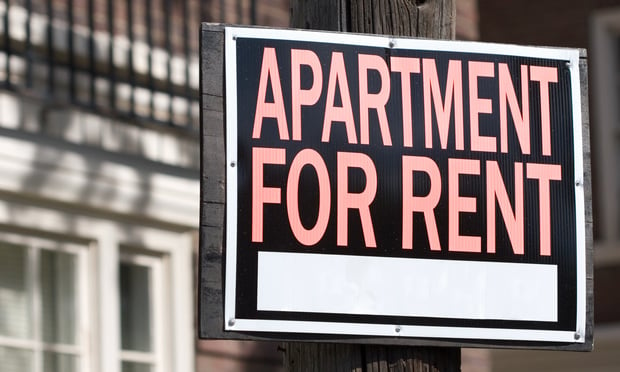 A large New York City owner and others invested $ 5.7 million in a tech startup that launched a platform for homeowners to save money on brokerage fees and vacancy costs.
The startup is Doorkee, which has been operating in New York since 2019 and has raised funding from owners Simon Baron Development, Stonehenge NYC and Bushburg Properties. The other investors were venture capitalists Corigin Ventures and Alpha Edison. The company, which has been operating in New York City since 2019, will use the funding to expand its platform and expand into other U.S. markets.
Resident turnover is a logistical hurdle for Simon Baron as he finds out less than 30 days in advance that tenants are moving, leaving little time to market and rent the space, according to Matthew Baron, president of Simon Baron. Then the property remains vacant longer.
"This is why a platform like Doorkee is so promising, and this is why we chose to invest," explained Baron. "They help us reduce our vacancy time, resulting in significant cost savings and providing a viable alternative to the traditional rental process that benefits us and our tenants. "
Currently, owners using Doorkee own more than 40,000 apartments in New York City. The way it works is for owners to integrate the Doorkee platform into their rental systems.
Renters can earn an average reward of $ 1,000 if they notify their landlords that they plan to move up to 100 days in advance. This gives landlords more time to find replacement tenants, which means their units don't stay vacant for that long. These vacant homes cost homeowners $ 3.1 billion a year in New York City, according to a press release.
Renters looking for apartments use Doorkee to locate an apartment well in advance, take virtual tours and sign leases. This saves money on apartment brokerage fees – they run up to $ 600 million a year in New York City – for both landlords and renters.
Doorkee co-founder and COO Jordan Franklin said the Doorkee platform could cut owner costs by 60% by reducing brokerage fees and vacancy costs. This saves about $ 5,000 per apartment.
Franklin noted: "It is high time to innovate in the rental process, and it has never been truer than in the situation we find ourselves in today with COVID-19, which forces people to carry transactions almost entirely online. "